Post-Fed Profit Plan Confirm
You're all signed up for the Post-Fed Profit Plan Live on Tuesday, May 3 at 2:00 PM ET with Volatility Expert Mark Sebastian and myself, Momentum Trading Specialist Garrett Baldwin.
If you haven't watched my video above yet, do that now.

The Federal Reserve's current balance sheet sits at $9 TRILLION dollars…

The highest spend by the Fed in history, BY FAR. Just back in 2020, that same balance sheet was only $4.5 Trillion.

The explosion of spending by the Fed is just one of several reasons next Wednesday's Fed Meeting is going to make history.

I'll be covering the other 2 reasons with you live on Tuesday at 2pm EST.

In Tuesday's live event we'll cover:
And… I'm going to reveal some stunning results from the most volatile day of 2022 so far: March 7
And show you how THIS EXACT DAY is the key to unlocking the profits to be made in the market Post-Fed Meeting.
REMEMBER:
We will be live on Tuesday, May 3rd at 2:00 PM ET.
I can't wait to see you there,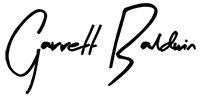 Garrett Baldwin
Founder, World's Biggest Trade
Add This Event to Your Calendar:
© 2022 Money Morning Live, Inc. All rights reserved.

Welcome to Money Morning Live. Join us today and you'll be hearing from financial experts who will be sharing their advice, ideas, and recommendations for public consumption across a variety of trading and investing topics. This advice is not tailored to any individual viewer's personal circumstances. Remember all investing carries risk and no one should ever risk more than they can afford to lose. You are fully responsible for your investment decisions. We encourage you to consider all relevant factors, including your own financial circumstances, before making any investment.